Crossrail is f**cked according to the news today. Well it isnt actually as such, but its been delayed quite severely and probably wont open until the autumn of next year. I picked up the first copies of the Evening Standard today straight after a meeting in Central London and so have quickly photographed the relevant pages and put them here for people to read.
It is clear there is going to be no Elizabeth Line this year. That has always been sort of half expected as stations are still not completed, take Bond Street for example, however could it even be completed for December 2019 the state it is in? There's still oodles of work to be done at Royal Oak, Woolwich, Silvertown etc. And that's before the numerous problems that are now being explained for this latest official news the line is delayed.
There are quite a few other newspapers reporting on this matter, so I will just put some links at the bottom of the page.
Basicaly TfL and Crossrail Ltd have been saying 'on time and on budget.' Now we know the truth. It is dreadfully behind and well over budget!
This is a quick post basically, as I have other articles to complete in lieu of deadlines – thus any updates I may include here later or do another post.


Total humiliation says the Standard's Julian Glover


Standard's comment on the fiasco – 'big embarrassment for the Government and City Hall'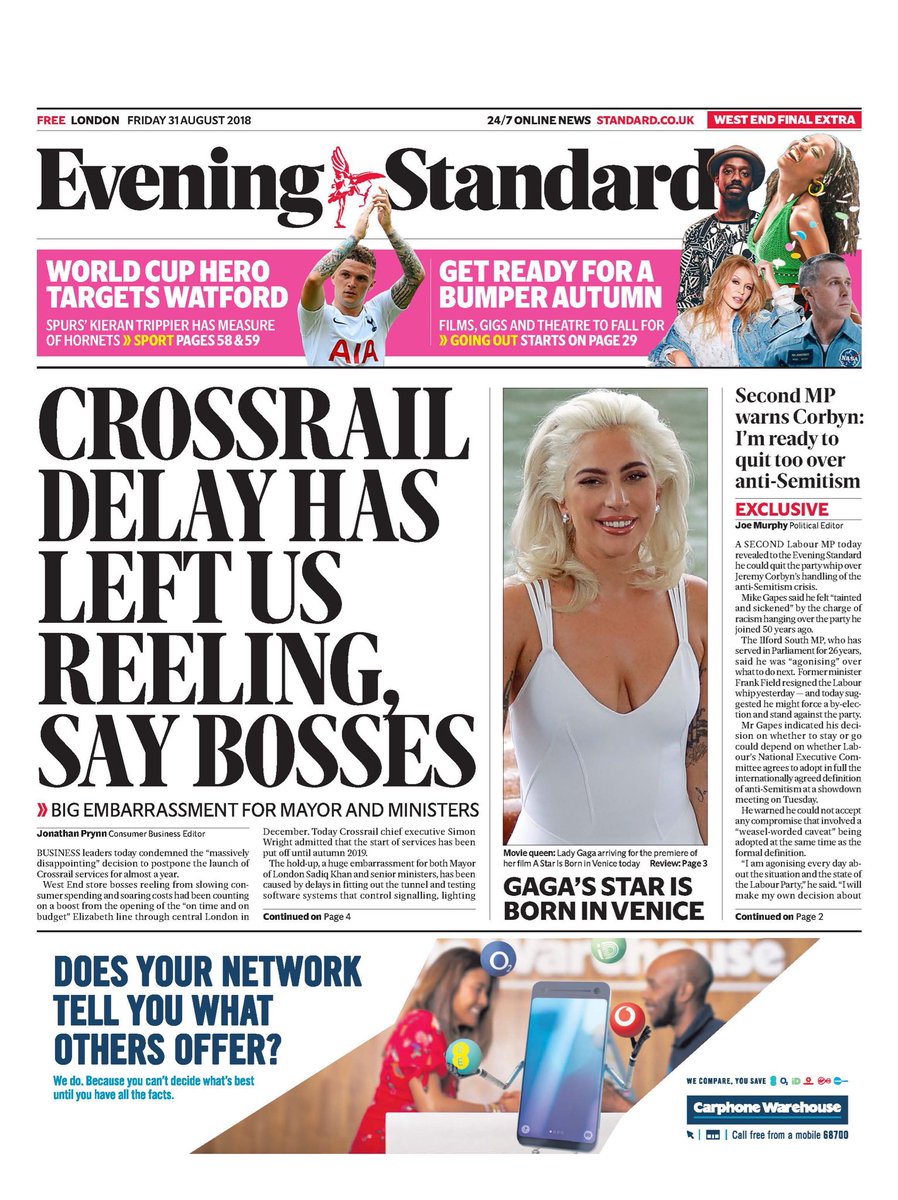 2nd edition of the Standard has comments from London businesses – Crossrail delays 'massively disappointing'
BBC – Crossrail delays
ITV – Crossrail misses December 2018
Guardian – Crossrail postponed
Guardian – What is happening with Crossrail?