As a good number of my readers will know, the RV1 ended last night. Although I was not able to go out due to injuries, here's a quick post plus some social media pictures of the RV1's finale.
This round of bus cuts is the most hefty so far by TfL – many buses altered completely or withdrawn over lengthy sections. Its likely the most comprehensive curtailment of services since the GLC's 'Fares Fair' policy in the early 1980s (undertaken with substantial new frequencies on many of London's bus routes. See also here.)
Bus observers say its messy, with one field expert claiming the RV1 could not be losing anywhere near the alleged amount specified by TfL (£3.3 million) also there's no clear concise information as to which 'new' services (those routes diverted considerably) can be used. Besides the total loss of the RV1 Fenchurch Street loses its buses completely as does Queen Victoria Street, Fetter Lane etc.
There's another round coming later this year. Many question whether TfL are employing the right approach in regards to this mass slashing of London bus routes/service frequencies.
After all, to be a mad bus service slasher, one needs to be part of a substantial team working for TfL in the first place – undertaking surveys and identifying which routes are prime for the chop. Clearly the expenses for these staff cannot be found anywhere it seems.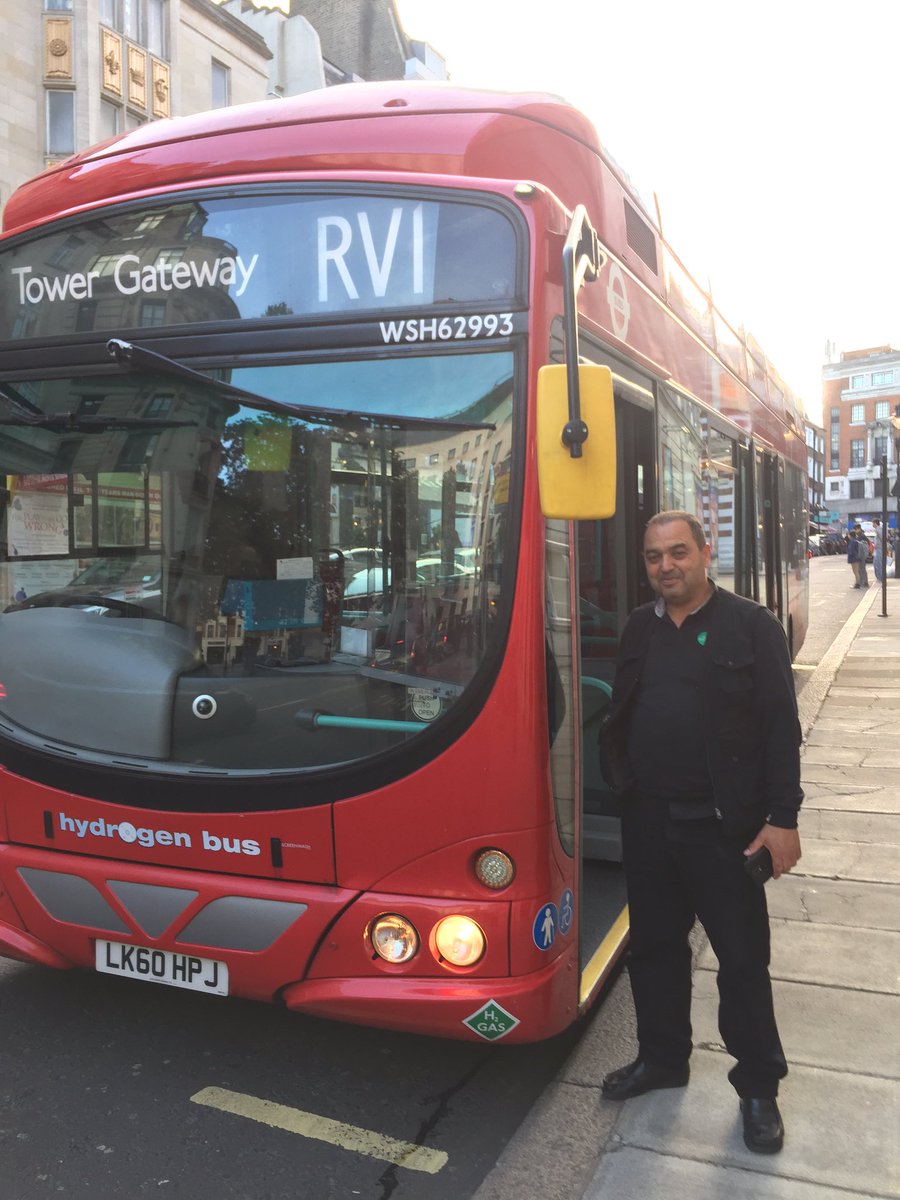 One of the RV1's drivers, Said, on his final day of duties. Source: Twitter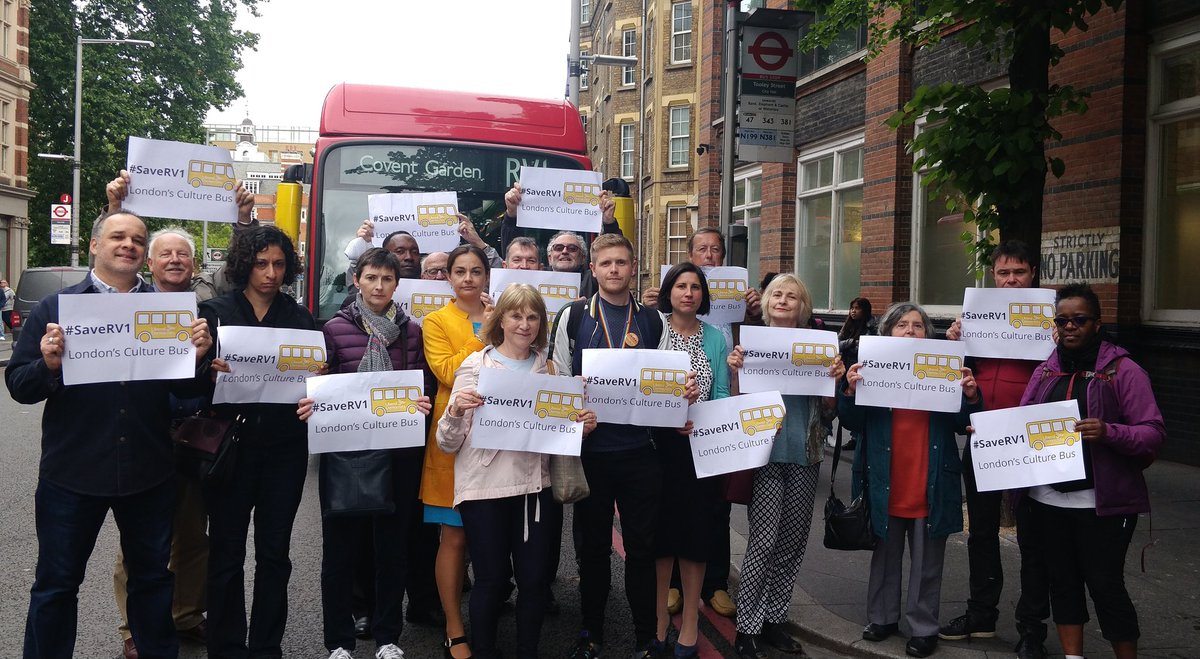 Even protests continued on the final day. The location is near Tower Bridge note the bus stops are already modded. Source: Twitter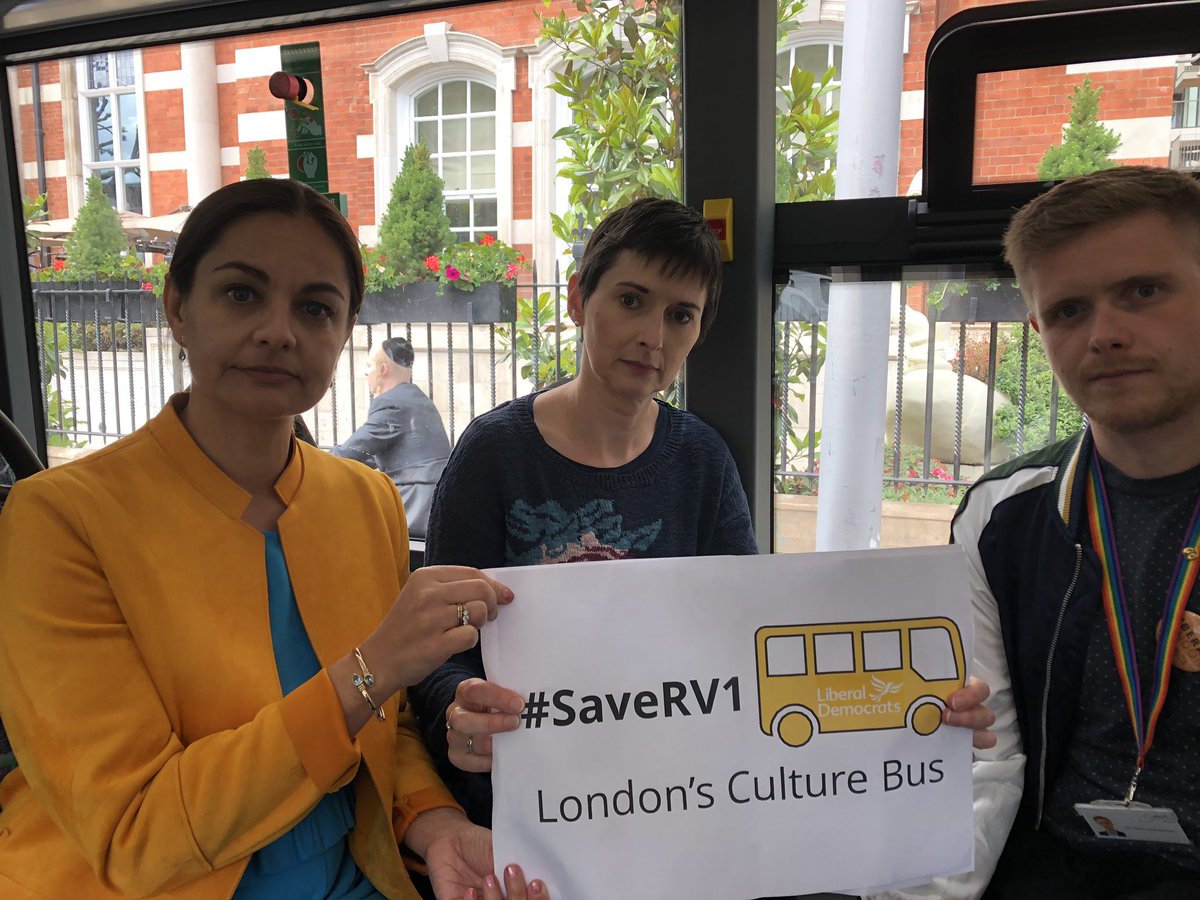 Another Save the RV1 picture. Source: Twitter
The last RVI for Covent Garden at Tower Gateway. Source: Twitter
The last bus arrives at Covent Garden. Note the bus stop's already marked as not in use. Source: Twitter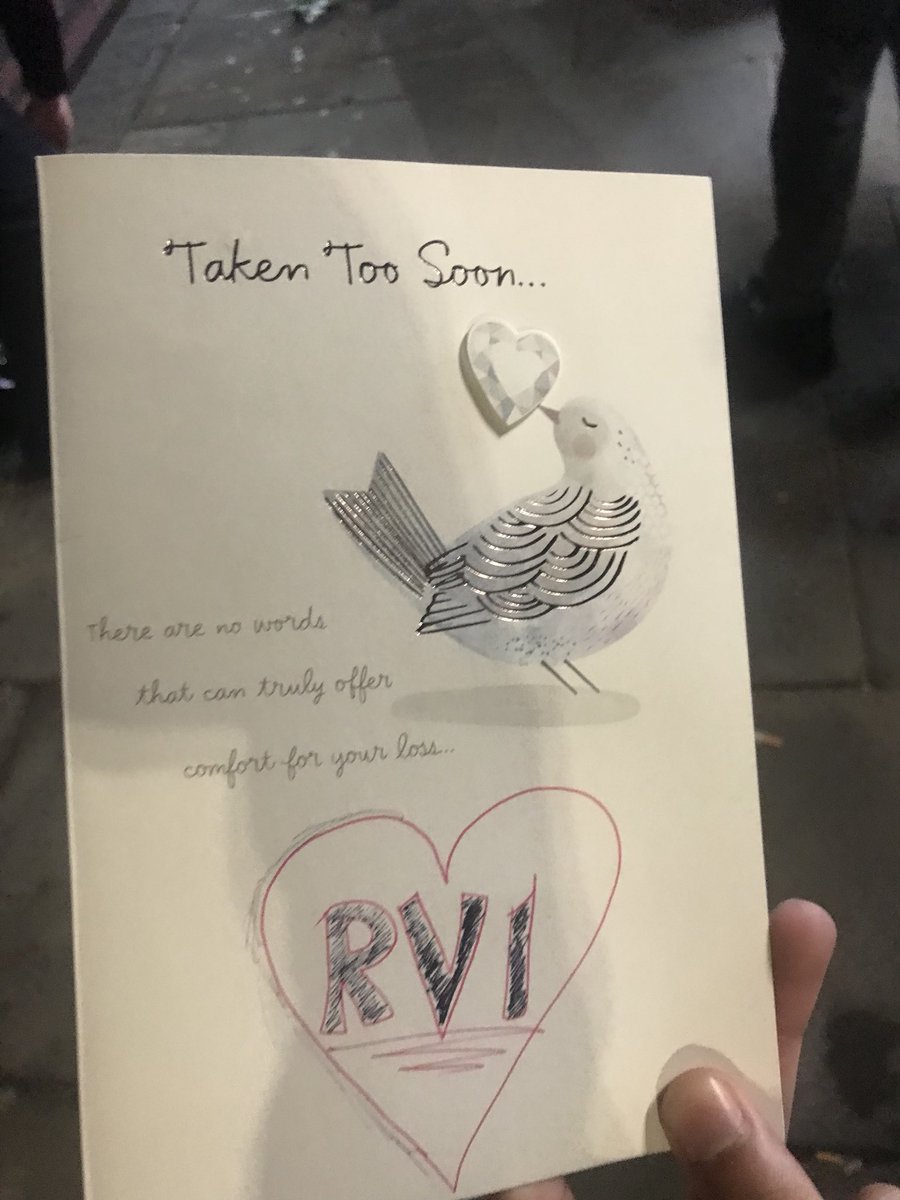 In memoriam card on the final bus, the 00.05 departure from Covent Garden. Source: Twitter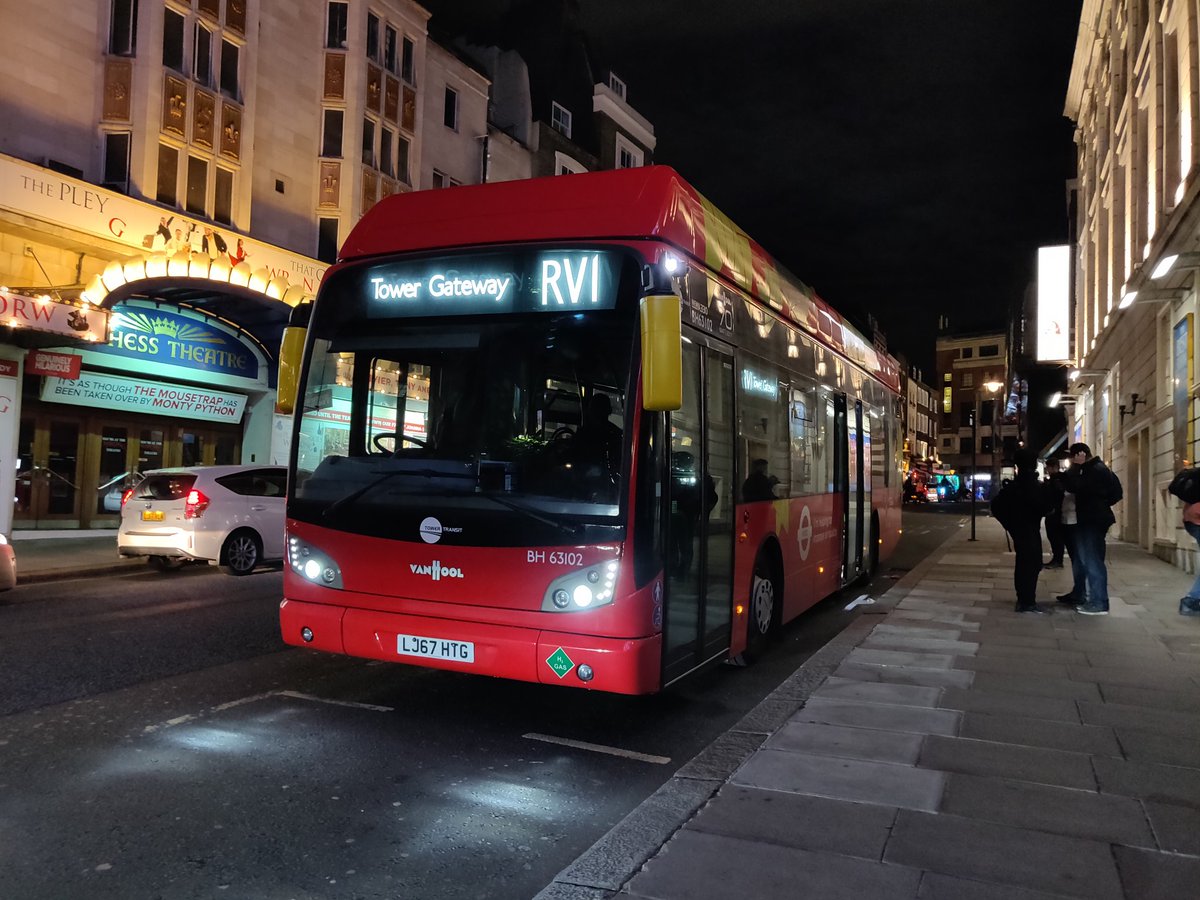 The final bus, or so everyone thought, waiting to depart from Covent Garden. Source: Twitter
The bus for the 00.05 departure from Covent Garden turned out to be a different one to what everyone thought.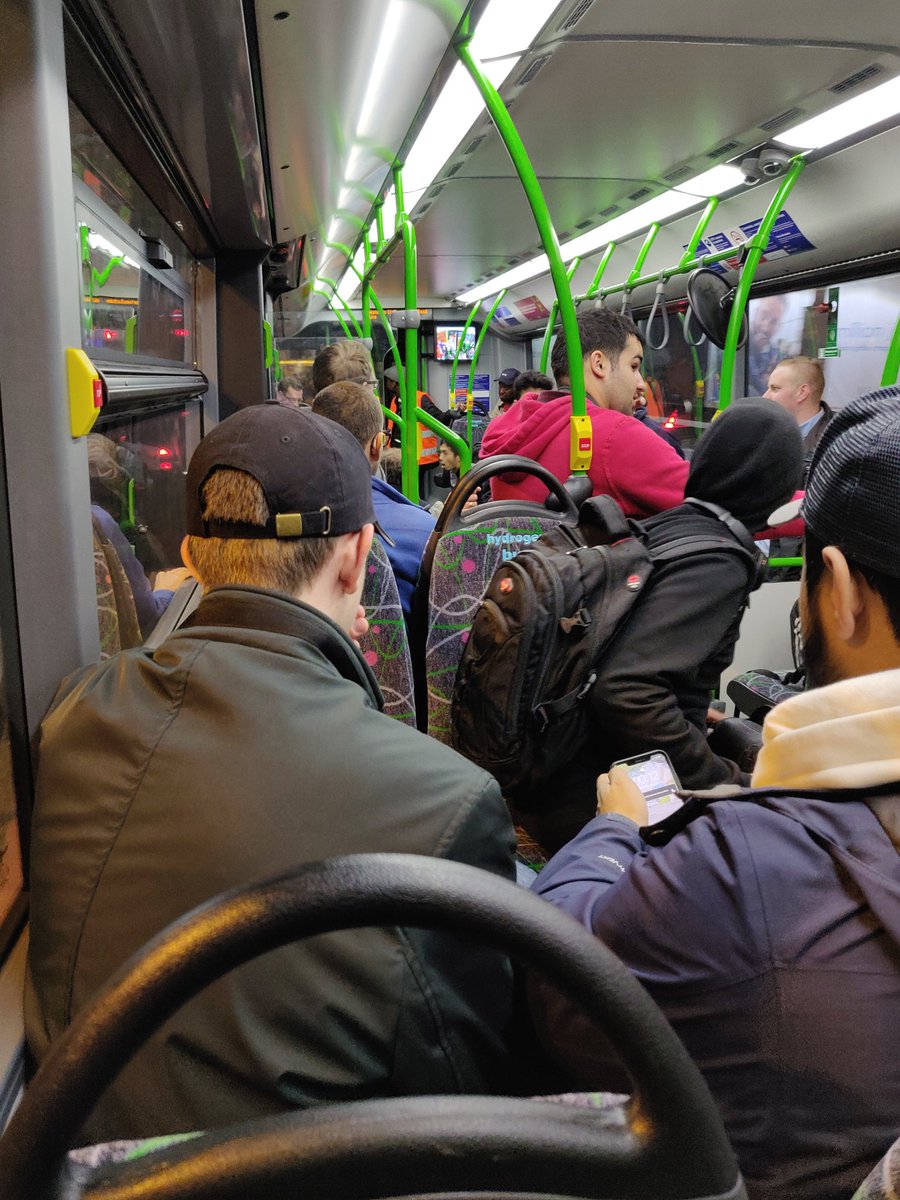 Last ever RV1 has an almost full load. Source: Twitter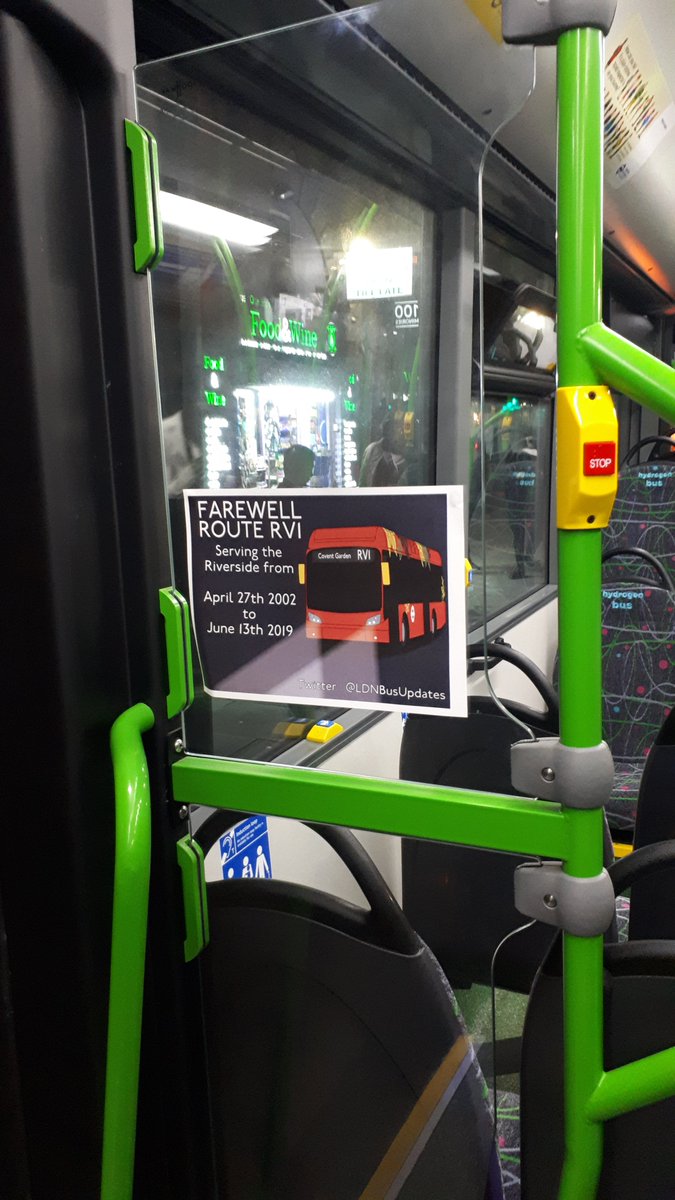 Final RV1 poster. Source: Twitter
Just for prosperity's sake here's a pic I took of the RV1 at London bridge on 11 June 2019. Pic at top of page also by me.
Its said the RV1 hydrogen buses will be used on the 444.