This week a new memorial to one of London Transport's pioneers, was unveiled. Its at Farringdon station and a new form of memorial much like the Frank Pick one at Piccadilly Circus, being that these take up an entire wall. Its a nice touch however and that for Edward Johnston, the person who created London transport's iconic typeface, is well worth a look. Don't be confused by the fact the lettering is in reverse, its how they looked on the printers' blocks!
The whole works – from a to z – with Johnston's name thrown in for good measure!
The memorial was unveiled on Monday and there are quite a number of tweets depicting that occasion. Perhaps the most notable person in attendance was Sir Peter Hendy himself.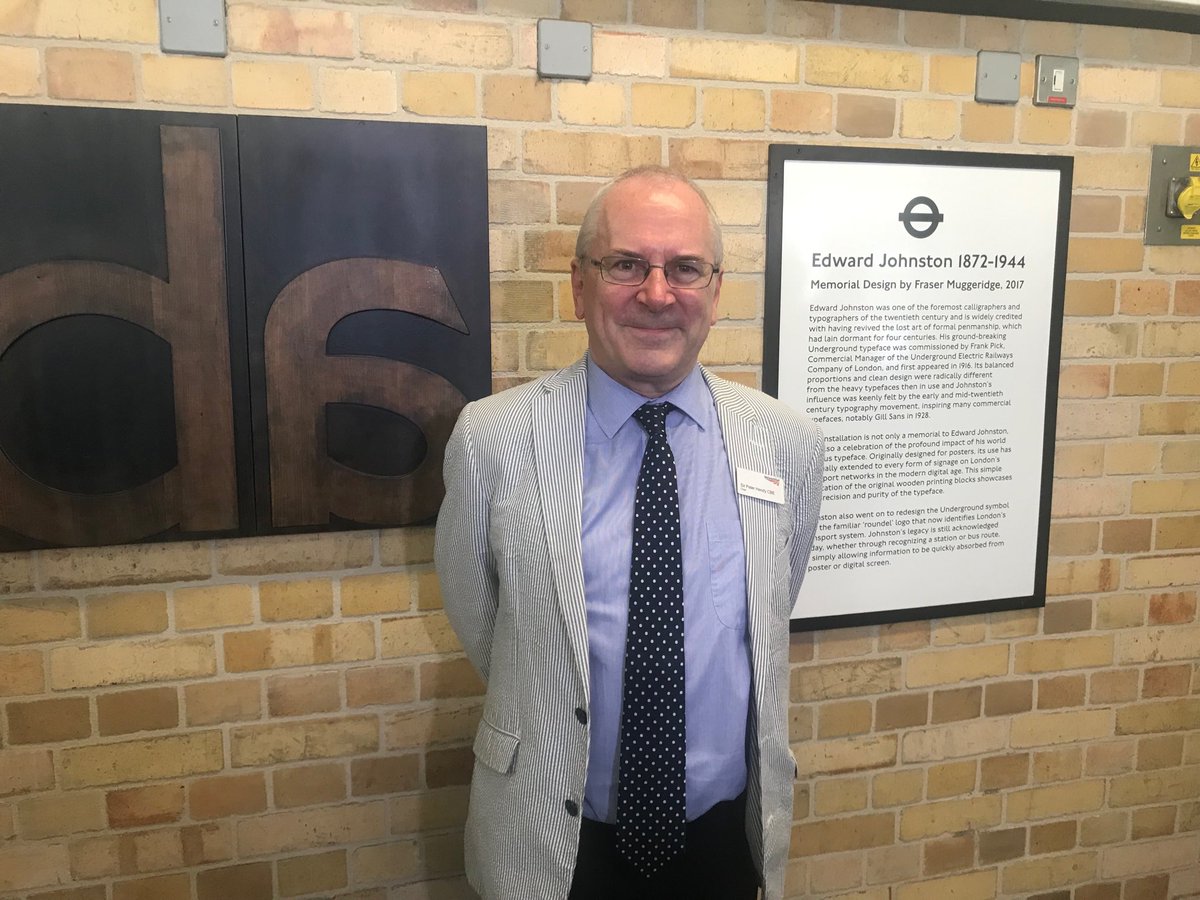 Sir Peter Hendy, former London Transport supremo and now chair of Network Rail, at the unveiling ceremony. Source: Twitter
The memorial from the far side (everyone took photos from that side over by the ticket barriers!) I wanted to be different 🙂
Tourists posing in front of London's brand new memorial.
The detail on the information board by the new memorial.
There will be a new book by the Edward Johnston Foundation out soon – and its to celebrate the unveiling of the Farringdon memorial:
Good booksellers, Amazon, and the LT Museum no doubt will be stocking this book. Pre-orders can be made via the Edward Johnston Foundation itself.
The centre part of the memorial had Johnston's name in reverse between the letters i and k. I have included a corrected (reversed) version for comparison:
Was it Johnston's name that influenced the actual design of font? Perhaps he realised his own name looked better with a diamond instead of a dot above the letter j?
Surprisingly his own students criticised the new typeface!
In Johnston I have lost confidence. Despite all he did for us…he has undone too much by forsaking his standard of the Roman alphabet, giving the world, without safeguard or explanation, his block letters which disfigure our modern life. His prestige has obscured their vulgarity and commercialism. (Source: Wikipedia)
Johnston was also responsible for the classic UndergrounD signs…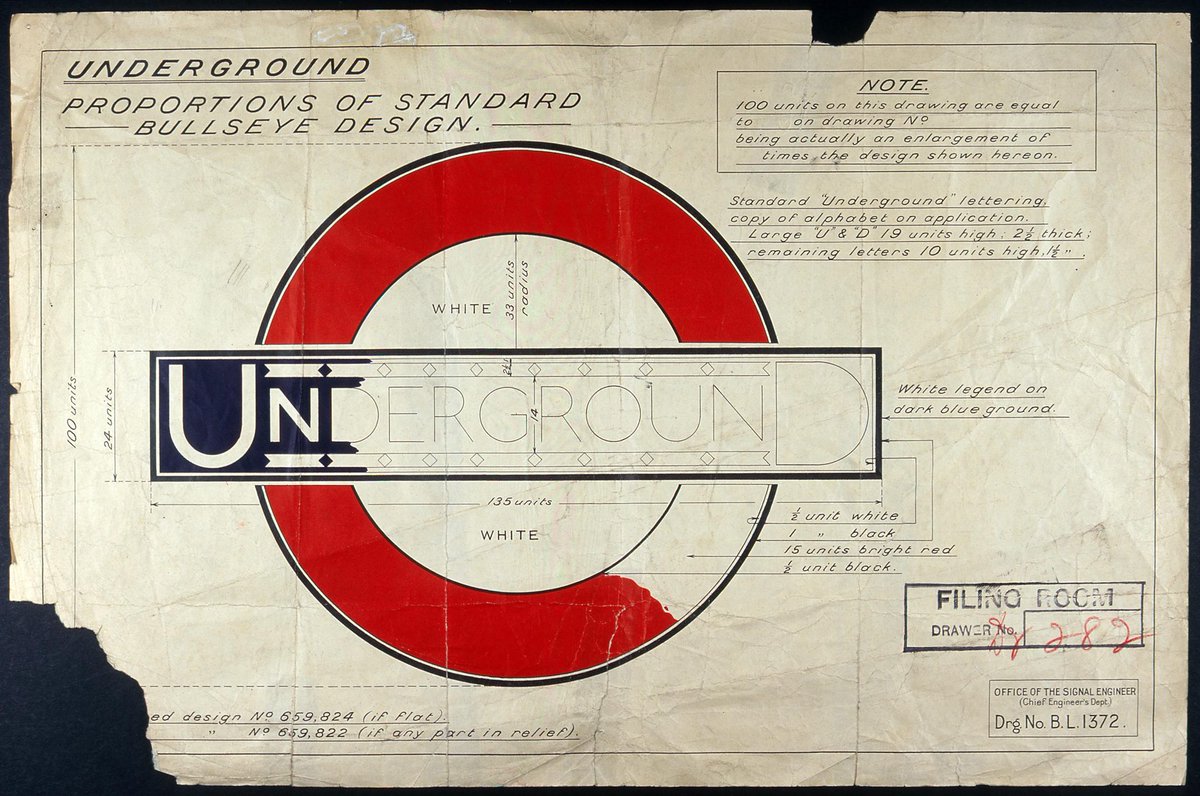 Johnston's design for the famous LT roundel. Source: Twitter