You've read the Waterloo & City reopened 7 June 2021. What isn't reported is it reopened on Friday 4 June! Even TfL seemed unsure the W&C had opened that day! Never mind the heat surrounding today's announcement here's some threads illustrating it had opened at the end of last week! Additional images have been used as threads are not always shown fully. Whether the W&C re-opened last Friday or had an official opening this morning, its undoubtedly a momentous occasion and marks the fact the line's been shut since March 2020! That's nearly fifteen months out of use. It was never totally shut down as a handful of trains were sent along it usually once a week. Tunnels were inspected and the pumps kept in working order as well as other tests undertaken. Running occasional trains was also to ensure the allocated Central Line drivers retained W&C line knowledge.
Its said Central Line drivers did not know of the move to reopen it on the Friday either! Those allocated to the Central's Leytonstone rosters had no clue because it was a very soft reopening! It seems it was so 'top secret' barely anyone knew it was on the cards!
As the tweet below shows staff at Waterloo station on the Friday morning had inside knowledge the W&C would be open later that day and that seems well in advance of any tube train drivers who did not necessarily know until mid afternoon on the Friday the line would reopen.
The full thread from the above tweet is shown below:
TfL was quite insistent even on the 4th June the line wouldn't reopen until the 21st June! Incredibly it had already opened once again! TfL clearly had little clue as to what was really going on!
See below for the full TfL status page: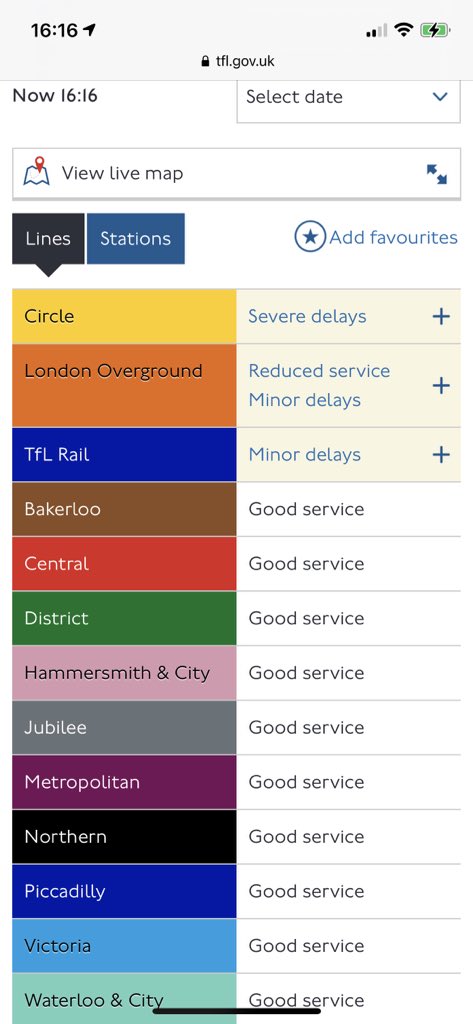 Although its not shown in the above Twitter thread, this fully rendered image from TfL's status page does indeed show the Waterloo & City open and having a good service! Source: Twitter
The line was at least reopened officially on the 7th June 2021 by the Mayors of London and London!
Confused? One is the Mayor of London and the other the City of London's mayor!! TfL supremo Andy Byford was also in attendance: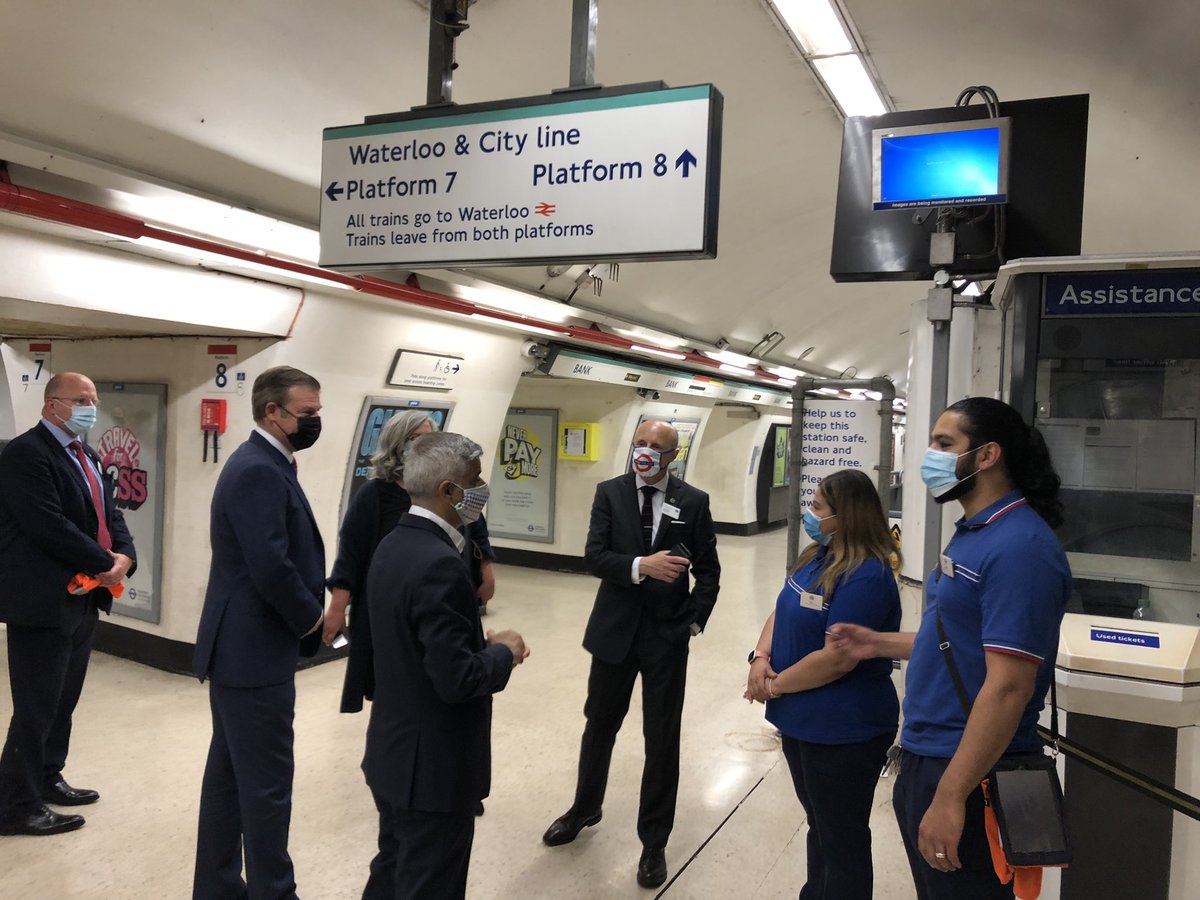 The official reopening this morning. 7th June 2021. Source: Twitter